GA1.1
-所有 結他手 夢寐以求的 擴音器-
「"可一手掌握200瓦的吉他擴音器、只有三公斤重、洪亮的全雙頭聲音可 納入背包、隨身攜帶 真高壓膽前級音色"」
A 200-watt guitar amplifier that can be hold by one hand.
The massive power of a full size head that fits into a backpack.
True high voltage tube distortion tone that can be carried around.
The portability that every guitar player desires.
THE DREAM HAS FINALLY COME TRUE !
Single knob controlled noise gate that triggered (side chain) by your guitar pickup output to control the distorted output signal. Since the clean guitar signal has a lot more dynamic than the heavy distortion signal, it is extremely effective and sensitive than most noise gate effect pedals.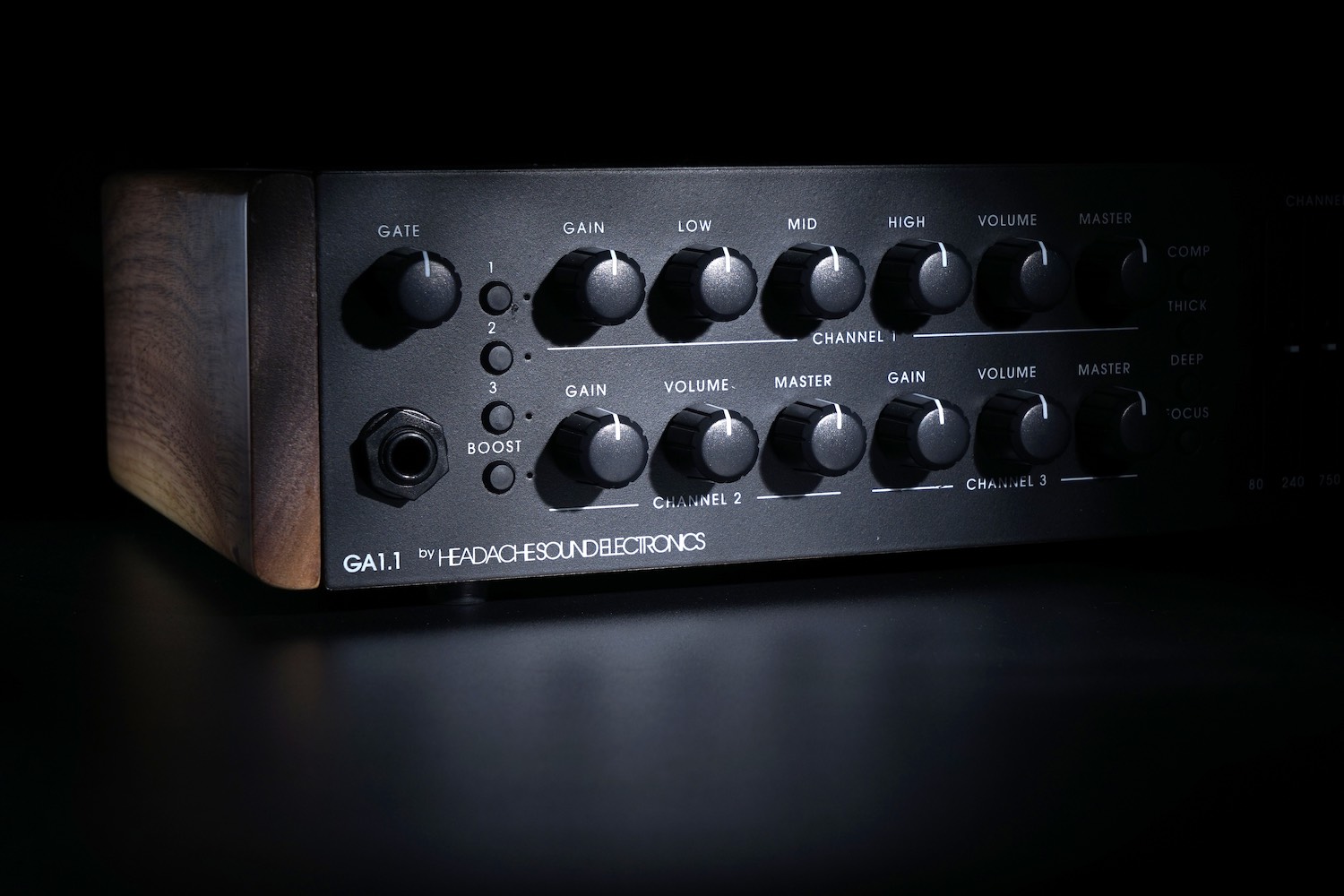 Channel 1: from clean to overdrive. Channel 2: from clean to metal. Channel 3: from overdrive to metal.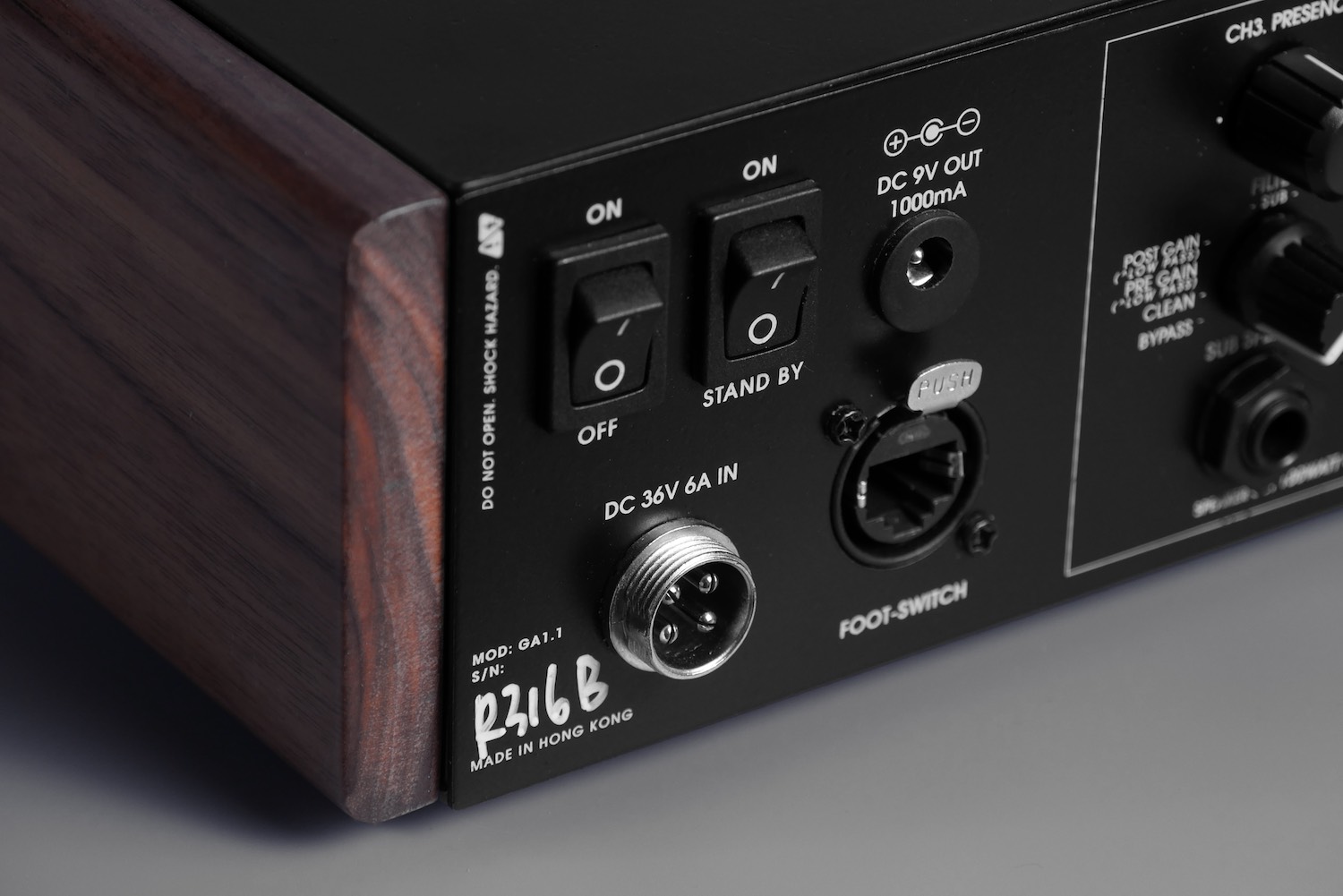 DC 9V POWER FOR EFFECT PEDALS
Low noise linear regulated DC 9V (1000 mA) output on the back panel of the amp and the remote foot-switch. No more pedal power and battery is needed, when you switch the amp off, the effect pedals are turned off at the same time.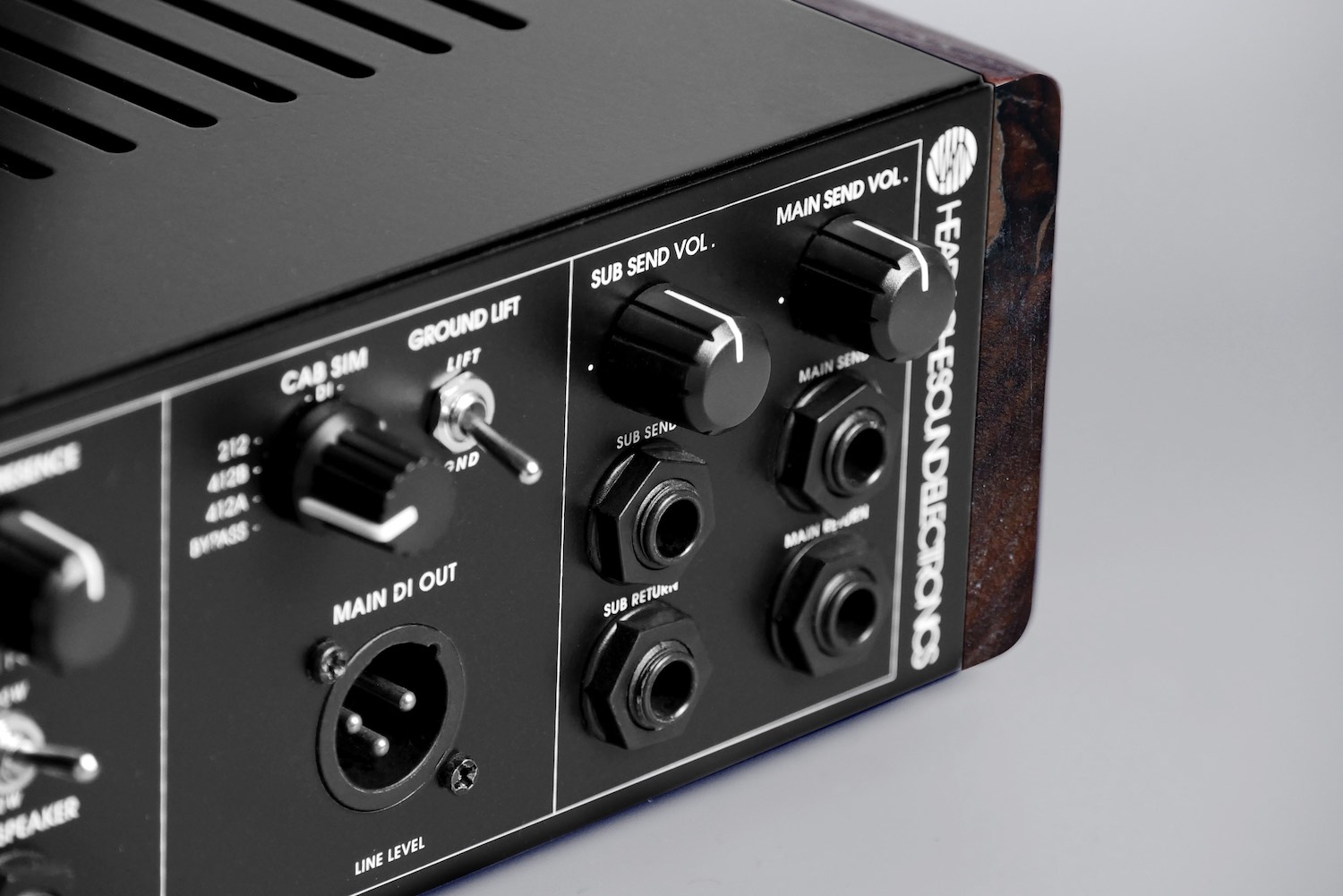 2 separated Effect Loops for "main" and "sub" outputs, can be defeated by foot switch.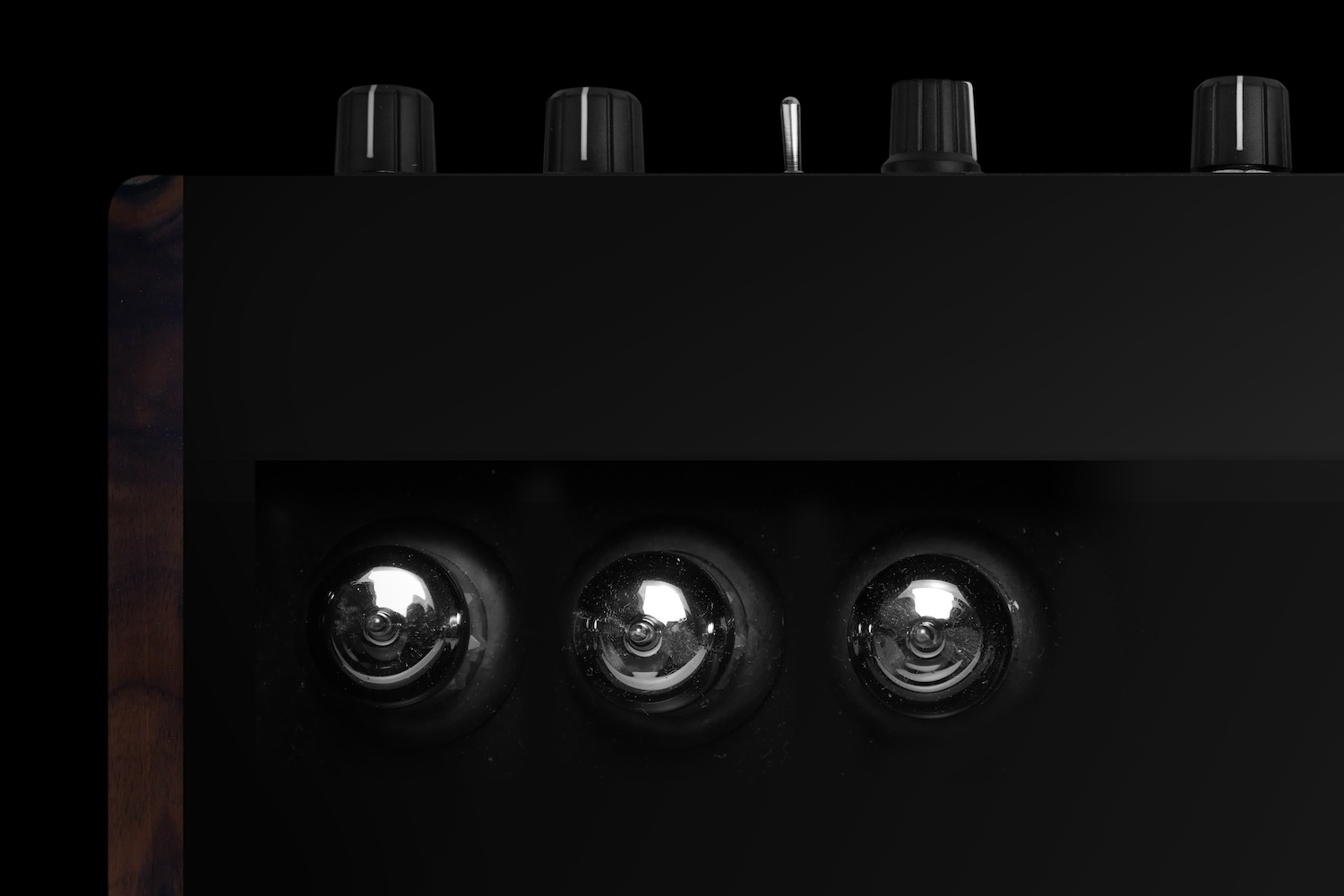 Two 12AX7 and One 12AY7 tubes
The 2x5 bands digital tone control for channel 2 and 3 comes right after the tube pre-amp circuitry. We designed the graphic EQ to decrease the front panel size and yet provides a very versatile and precision control to your tone. Active 5 bands (+/- 8db) instead of traditional 3 bands that fits the creativity of modern guitar players.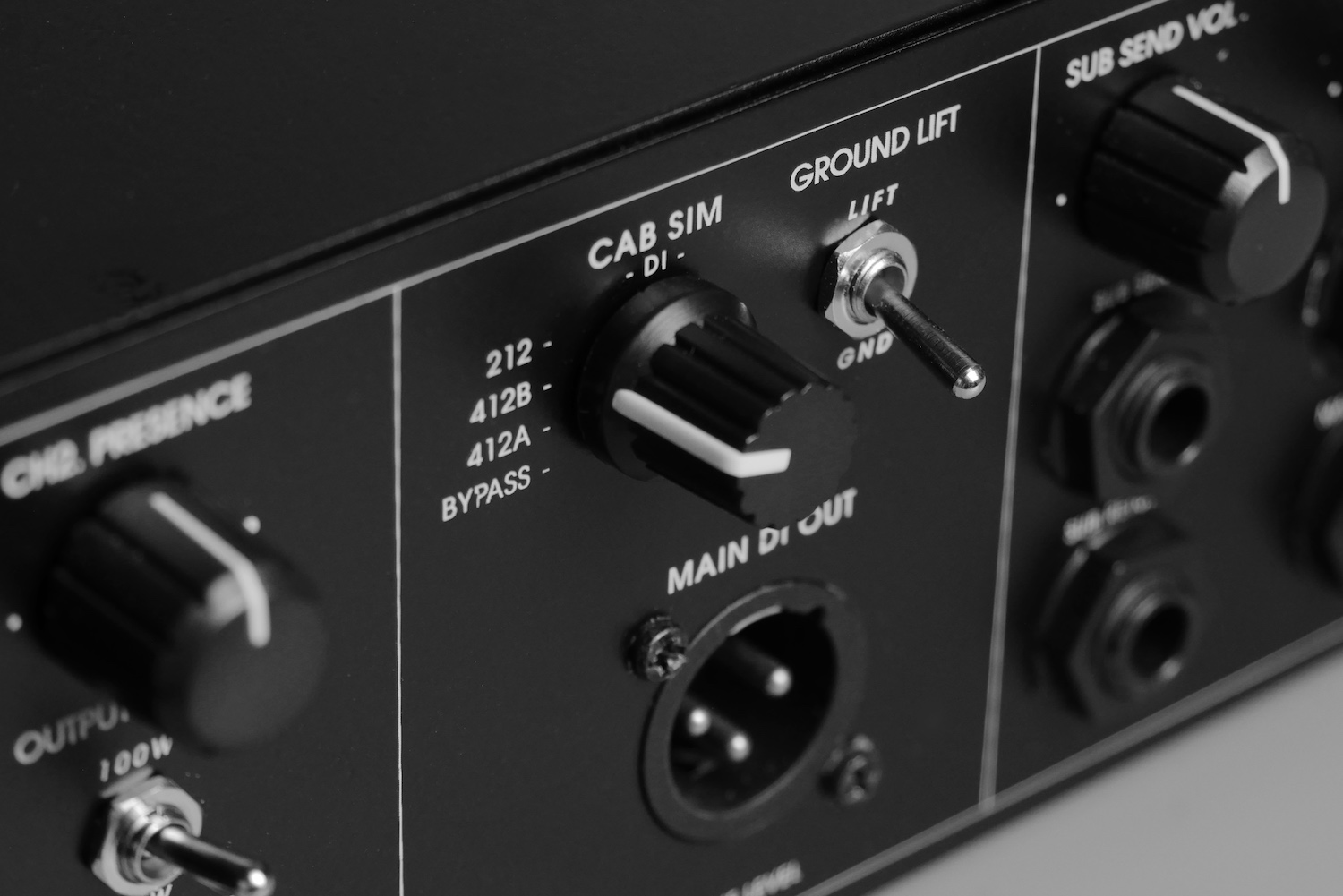 WITHOUT A BASS PLAYER IN THE BAND?!
The "SUB SPEAKER" output provides various low pass filters, it is designed to connect to a bass cabinet, in order to provide a sub woofer to your guitar tone. That was how the name of the amp came from. Of course you can still connect the "Sub Speaker" output to another guitar cabinet, or another hifi speaker if you think 100 watts is not loud enough to disturb your neighbours…
Class-D amplifier, the most efficient power amplifier nowadays. It provides a very wide audio frequency response and very sensitive to transient attack and punch. Different from traditional tube power section, GA1.1 provides a more massive low end punch and crispier high end detail. And most important, It doesn't degrade over time, no service is needed. It also produce 80% less heat than traditional class-A power amplifier. These are the reasons why Class-D amplifier can also be found in all high end studio monitors.
G A 1 . 1 - THE MOST PORTABLE GUITAR AMP EVER
- Made in Hong Kong -